Premier Marine Flooring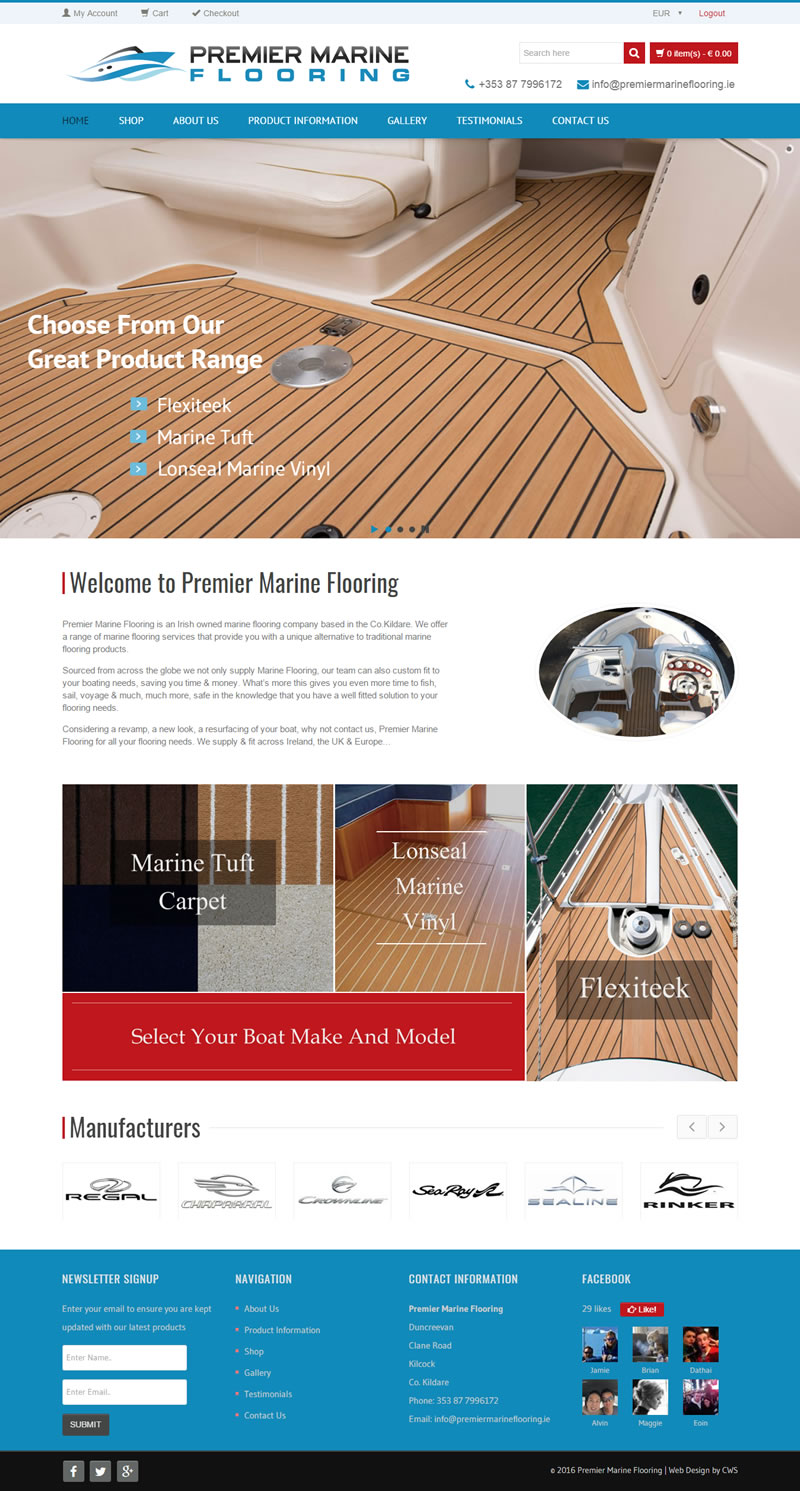 Client:
Premier Marine Flooring
Project:
Website development & SEO
Description:
Premier Marine Flooring is an Irish owned marine flooring company based in the Co.Kildare. They offer a range of marine flooring services that provide you with a unique alternative to traditional marine flooring products.
This e-commerce website offers customers the opportunity to first choose their boat make and model and then choose the type of flooring they would like to buy. Each flooring type has a range of different colour and finish options for customers to choose from before completing their purchase securely online.
Click here to visit the website.