Choosing a CMS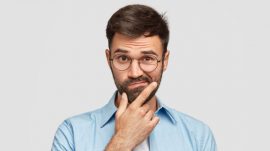 With the current pace of technological innovation, customers are demanding more out of their digital experiences. They now expect personalized and seamless experiences across all of their devices. That means delivering relevant content wherever they are, and whenever they want it.
Companies need a CMS that allows them to turn great ideas into reality quickly, and meet rapidly changing market demands. The market for CMS solutions, however, is vast and complicated. There's no perfect solution, so the key is finding a CMS that's going to fit your unique needs and specific business goals.
This guide from Magnolia is here to help you do that by breaking down the selection process from beginning to end. Visit Digital Marketing Depot to download "Choosing a CMS: The Ultimate Guide."
The post Choosing a CMS appeared first on Marketing Land.
From our sponsors: Choosing a CMS
Related posts