Mumpreneurs Package
Have You Ever Wanted to Make your Own Money Online?

Why Should I Start My Own Business?
Becoming a mumprenur will provide you with the flexibility to grow an online business to earn extra money while creating your own work life balance. Work at a time convienent to you.

The Facts:
Many mothers in full time employment outside of the home are up at the crack of dawn to drop the kids to the childminder or creche.
They face long commutes to and from work
They miss out on seeing their children grow up
Then hand over a large chunk of their paycheck to the creche / childminder for the privilege of missing out seeing their children grow up
There is an Easier Answer.
Becoming a female entrepreneur who works from home has allowed working mums all over the country to continue to bring in a good (and very often significantly better) income while being able to spend quality time with their children as they grow and thrive.
An ever increasing number of women are deciding to look after their children and become their own boss at the same time.
Over the last two years, the number of self-employed mums has risen by 10%.
It is a thriving economy and has generated millions for the Irish economy during and since the recession.
There are many extremely successful female entrepreneurs juggling highly successful careers and motherhood such as Mary Ann O'Brien who founded Lily O'Briens chocolates and Yvonne Brady of EVB Sports Shorts.
Get Started Today With Our Mumpreneur Package
Complete Online Business Pack
All you Need to Start a Business – only
€999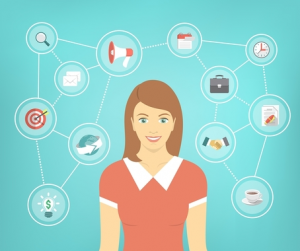 Our Online Package Includes:
Custom Built Website*
Logo Design
High Speed Hosting
Unlimited Personalised Email Addresses
Professional Facebook Design
Free Domain Name
Excellent Customer Support
€50 Free Adwords Credit
Business Facebook Page Creation
Full Website Training Provided
The Top Reasons To Become a Mumpreneur:
Earn  Money from Your Hobby
Earn money from the things that you love to do at a time that suits you to do it while getting to spend quality time at home with the kids. Imagine turning your favourite hobby that you love are good at into extra money. That dream is easily achievable.
Accomplishment & Self-Confidence
Feel a sense of accomplishment & increased self-confidence as your business grows and thrives while you look after a growing family. Be the Yummy Mummy who is the envy of the playground as your self-confidence grows and you shine through. And book a family holiday in the sun with the profits!
Work & Family Life Balance
Work at a time that enables you to cater to your family needs while working from home with a growing and thriving online business. You will no longer need to save your annual leave for the days when the kids are sick. By being self-employed, you will have control over when you work.
Be Your Own Boss & Be Happy
Being your own boss provides you with all the flexibility required to run a successful business while reducing financial stresses. The sun is shinning, the birds are singing and you would love to take an hour in the afternoon to go to the playground with your children. By becoming a mumpreneur, you can!
Request a Call Back by filling out the form below and one of our expert business consultants will call you back to discuss how best to launch your new business.